* Are you checking out this page on your cell phone right now?  If so, rotate your device horizontally (to landscape position) for best viewing mode.
---

AVAILABLE WORLDWIDE FOR:
WRITING


✦




 

EDITING


✦




 

LYRICISM
✦
PROOFREADING


✦




 

NARRATION & VOICE OVER WORK

---
BLOGS  •  BOOKS  •  ESSAYS
ARTICLES  •  RESUMES  •  MEMOIRS
CREATIVE WORKS  ( LYRICS / POETRY )
SPEECHES  •  LECTURES  •  NEWSLETTERS
WEBSITE CONTENT  •  MARKETING MATERIAL
SOCIAL MEDIA  •  BIOGRAPHIES  •  PRESS RELEASES
CUSTOM CORRESPONDENCE  •  FOOD/SERVICE MENUS
. . . AND MORE!
---

Writing is my passion, my expertise, and my joy!  I am a wordsmith, a lyrical alchemist, and an easygoing and efficient person to work with.  My heart goes into each project, no matter how big or small it is.  I listen attentively and work at a high level of focus.  With integrity, I meet deadlines and honor the vision and goals you set.  I'm also available to be your second pair of eyes ~ proofreading and editing your work.
I've contributed my services to everyone from top CEO's to professional athletes, architects, motivational and corporate speakers, inventors, musicians, business owners, nonprofit organizations, financial executives, authors, and many others!
What do you need to convey?  Let's get started.  Contact me today!
---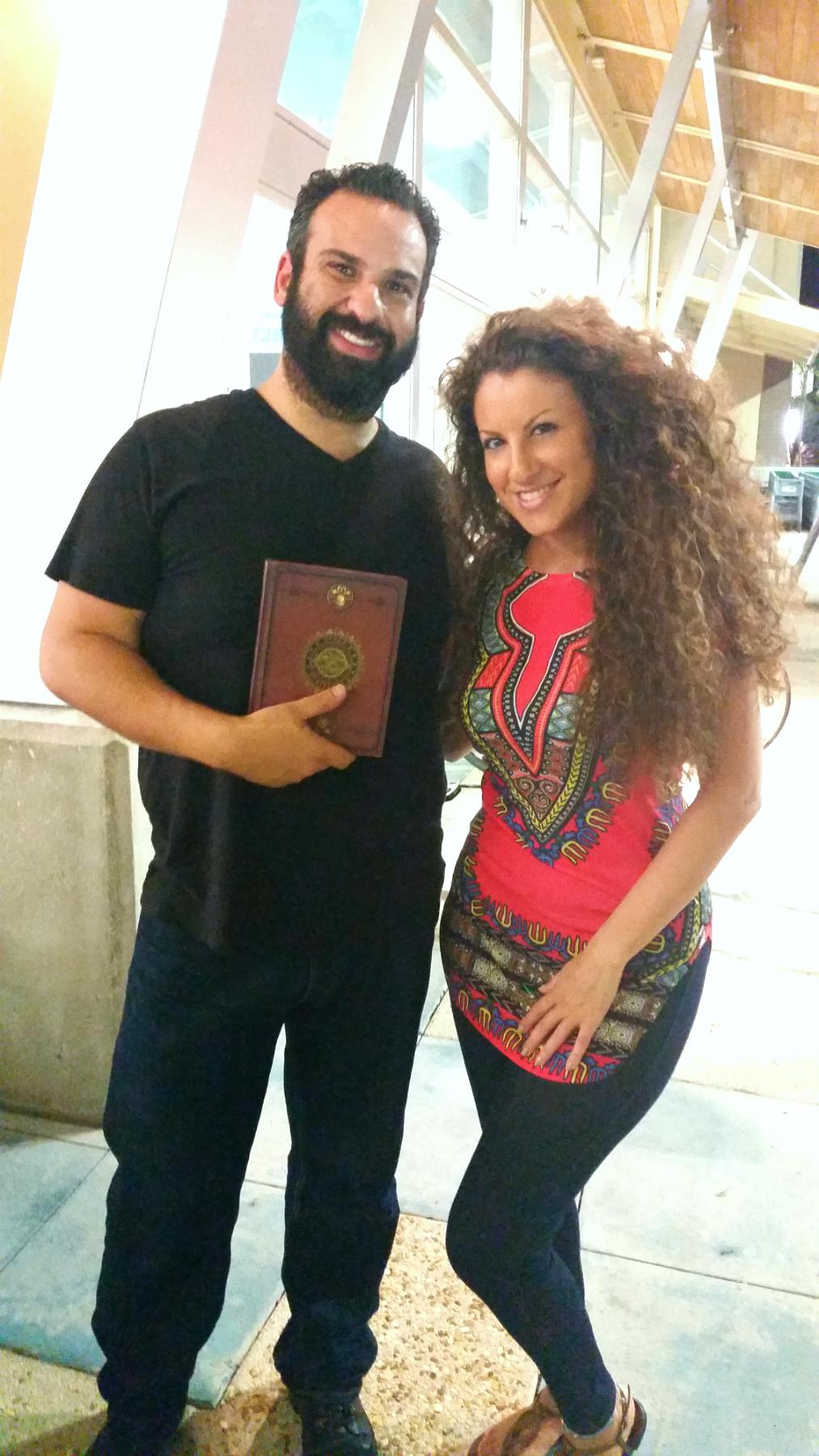 * CLIENT TESTIMONIALS *
"Heidi is such a gifted writer!  I had 2 days to get a press release out and I contacted her from Australia to see if she could do it.  I got an instant answer and she did an amazing job!  The press kit was very professional and made us stand out!  I highly recommend Heidi for your writing needs!"
Lucy Gallant  ~  world famous music artist
---
"There are not enough words that can describe what Heidi's influence, writing skills and intangible value bring to me personally and to my company Dr. Juice Inc.  She takes an out-of-the-box approach and is able to convey what we want to say to our customers in a magical and harmonious tone.  Our customers are instantly connected with her writing.  Heidi's ideas are vast and also bring a tremendous amount of value for us to grow and connect with more people.  We will continue to obtain her priceless services for web content, presentations, writings, marketing ideas & much more!  Thank you Heidi!!"
Pai Dayan  ~  Founder & CEO of Dr. Juice, Inc.
---
"Even though I've been selling (face to face) for over 20 years, I was drawing a blank when it was time to write about myself and what my company meant.  Heidi took the time to understand me and dug deep to uncover the perfect words to convey what was on my mind.  Thank you for giving me a voice when I couldn't find mine!"
Mark Cruz  ~  CEO of Ensource Financial
---
"I have worked with Heidi on various editing projects for the past year.  She is a true artist of the written word and so pleasant & personable to deal with.  You can tell that she has a love and a passion for her craft, and the quality of her work is exceptional.  Heidi edited a recent project for us that received national attention and praise!  You can count on her for fair prices and speedy work.  What more can you ask for?!  She's the BEST!"
Patricia Baxter-Johnson  ~  Pro Golf Champion
---
"My company has greatly benefited from Heidi's writing talents.  Not only does she get everything done in a timely manner, but she is able to perfectly fit her writing to the voice of my company.  I'm so greatly impressed with her professionalism and have already recommended her work to several people.  I look forward to continuing to work with her, as she has saved me a great amount of time and stress!"
Jessica Papesh  ~  Owner of Fresh Life Organics
---
"Heidi is fantastic to work with and fabulous at her craft!"
Jeffrey Rausch  ~  Creative Grafix, Inc.
---
"Talk to Heidi for five minutes and she's already on her way.  She's not only a gifted writer in the technical sense, she has the capability to take on your voice and channel it into her words, allowing your audience to think it is you doing the writing.  I find that to be the most important part because your audience should connect with you.  Being able to trust that she'll use words that match your style is priceless! She is responsible, timely, and will make sure you receive finished material that suits your needs.  Heidi is one of a kind!"
Danna Pycher  ~  Author / Speaker / Neurolinguistic Hypnotherapist
---
"Heidi's writing is flawless!  She has done an epic job on multiple projects for me, elevating ideas & information to the next level of clarity.  Her creative work ethic is amazing and the results are seamless magic beaming off the page!"
David Jason Williams a.k.a. DJ Undakova  ~  New York
---
"Heidi Drecksler is the consummate editor.  Her strict attention to detail, passion for her work, and professionalism shine forth like a beacon in the night.  I recommend her work to anyone who wants a perfectly finished product."
Alice Carleton  ~  Poet / Author / Advocate  ~  Detroit, MI
---
"Heidi's service is impeccable!  I had a panic moment when I realized I quickly needed a bio for a print ad.  The write-up she did for me is the best I've ever had and the turn around time was customized to fit my needs.  I HIGHLY recommend Heidi's services, and will be using her from this point forward."
Meghan McKendree  ~  Owner of HART Jewelry
---
"I love working with Heidi!  Not only does she do a fabulous job of copy-writing for me, but she has many graceful qualities that make her stand out.  Her amazingly positive attitude, promptness and responsiveness to my requests and inquiries are to name a few.  She really listens and brings energy and life to the page that were missing before.  Both her work as well as her working style have what I was looking for . . . that little je ne sais quoi that makes a big difference!  She does amazing and perfect work on my weekly marketing content too.  Her words are magic, synthesizing all I needed to say."
Amira Haidary  ~  Yoga & Pilates Instructor  ~  San Fran, CA
---
"Heidi possesses a special spark, a remarkable natural gift to understand people.  Along with her worldly sensibilities, she is thorough and caring.  When you combine all those qualities with an undeniable creative penmanship, she is undoubtedly a good investment if you want to get through to people genuinely with words.  Heidi's got the goods . . . and is full of pure."
DJ ElementalRhythm  ~  International Producer
---
"Heidi is the best of the best!  She helped me get my vision out of my head and into words that will inspire and educate others.  I highly recommend her services to anyone looking for an extremely experienced writer with lots of talent and light!  Thank you Heidi D.  You are absolutely amazing!"
Jaret Brooks  ~  Founder of Vibration Integration  ~  South FL
---
"Heidi adds an awarding touch to what is otherwise peacefully at rest beneath its potential.  Her words awaken readers to a new state of awareness.  With an elegant and creatively written work, Heidi Drecksler is by far one of the most impactful writers of our time."
John Stewart  ~  Graphic Designer
---
"Heidi is my go-to writer when I need vivid depictions and powerful expression.  The way she strings her words together is like a form of literary sorcery because of how she summons the imagination and captures one's interest.  She is simply the best.  I thank my lucky stars to be connected with this talented writer because after working with her, anyone else simply won't do."
Richard Zadorozny  ~  Owner of New Era Recording  ~  Miami, FL
---
"Working with Heidi was a fantastic endeavor that I was happy to embark on.  It was a very refreshing and pleasurable experience.  She is articulate and clear in her communications.  She is also quite personable and immediately I felt like I was talking to someone I had known for years.  She was quick to understand my needs and deliver exactly what I wanted.   It was so easy and seamless . . . worth every penny.   I would highly recommend her."
Eric Levy  ~  Musician & Health Coach  ~  Key West, FL
---
"Heidi has an innate gift for writing, so when it came time to outsource this task for my website, it was obvious who to call.  Her passion for writing is something I have never seen before.  She took my project head on and it was remarkable to witness her work with such heartfelt intensity.  I recommend Heidi to anyone in need of an outstanding writer!  She is an amazing person who will be on your team to ensure that projects are finished to perfection."
Noam Ben-Arie  ~  Certified QHHT Practitioner
---
"Heidi delivers exquisite dialogue through her expressive genius in clarity, wisdom, and heartfelt compassion, embodying the very essence of the message.  Her spirit touches all notes with delicate diction, in any direction, and with an insightful grasp on the goal at hand.  I am honored to have Heidi's voice recorded in my poetry, as well as her writing skills which developed the core content for my business's professional menu and online presence.  She radiates a passion that inspires a myriad of aspirations within my company.  Her magic has brought the spark back into my torch!"
Joshua McCord  ~  White Crow Healing Custom Shamanic Services
---
"My deepest appreciation to freelance writer, Heidi Drecksler.  My first attempt at writing a novelette was successful thanks to her outstanding editing skills.  I look forward to working with Heidi again when I complete the sequel!"
Devorah Rivkah  ~  Author & Columnist  ~  NC
---
"Heidi's heart is in every word she speaks, every lyric she writes, and every poignant essay she crafts.  A talent like Heidi's is a rarity in this world.  She exhibits an impressive command of the English language and not only dazzles with her words, but also with her intelligence.  It's easy to fall in love with her and everything she creates!"
Ban Ali  ~  Mental Health Peer Specialist  ~  Boston, MA
---
"What are the makings of greatness in writing?  Original thought, clarity, ease of expression, engaging the reader, tackling difficult subjects, beauty of style, the ability to flow?  Few are blessed with all of these attributes, yet they seem insufficient to describe the prolific musings that come from Heidi's pen and lips.  Heidi D is an expertly gifted writer.  Her poetry is astonishingly deep and whimsical at the same time, always full of surprises, keeping the reader/listener engaged at all times.  She is never afraid of revealing hidden or underlying truths, even if this makes her vulnerable.  This speaks of her great courage as a creative writer.  As a professional writer, Heidi's style and execution are flawless, meticulous and always on point!"
Francesca Smith  ~  Music Artist  ~  Hollywood, FL
---
"Her writings are pure passion, a creative delicatessen of love."
Larrnell Cross  ~  Founder & Host of Inoculative Expressions
---
"I asked the Most High to grant me serenity.  I looked up and there she was.  At a time I felt I had it all.  Never knew the final piece was Heidi.  She locks into your energy field and delicately imports and exports characteristics.  She lets you dream while guiding you to what's realistic.  You need people like Heidi D.  To see the things that you can't see.  What she brings to the table are the only seasonings you will need.  Trust your words and information with her and you're guaranteed to succeed!"
Bre LeSane  ~  Award Winning Spoken Word Artist  ~  FL
---
"Heidi is a sensational writer and has a sixth sense when it comes to public relations!"
Rochel Holzkenner  ~  Teacher & Nonprofit Director  ~  Ft Laud, FL
---
"Heidi's ability to bring words to life has helped us immensely in our commercial cleaning business.  We take great pride in presenting ourselves as professionals in every area of our business including our written correspondence.  It has been wonderful having a polished writer like Heidi available to offer her expertise!"
JDR Cleaning Service, Inc.  ~  Western NC
---
"Heidi is smart, witty, and a genius with words . . . not to mention lovable and stunningly electric!"
Avigdor Weber  ~  Owner of Mystic Water Kava Bar
---
"Heidi has an outstanding ability to bring out the core of an idea that you are trying to convey.  She will undoubtedly take your project to the NEXT LEVEL.  I am a dry writer and was totally unable to set the right tone on writing a poem for my daughter's first birthday.  My project had a very personal meaning to it, so sharing it with someone so professional and AWARE of how the world truly operates made everything smooth and easy.  Heidi perfectly hit the missing note that I couldn't achieve with my own dry writing style.  She has flawless skills and communicates throughout the entire project!  You get the utmost attention and dedication from Heidi, no matter how big or small your project is.  I highly recommend her as a writer and editor!"
Evelyne Kedma Alcalay  ~  Boca Raton, Florida
---
"Thank you Heidi for your writing!  You really captured the essence of what I was looking for to help my son."
Revi Shababo-Menasche  ~  Hollywood, FL
---
"Your essays, poems and music have left me in a state of wondrous and euphoric incapacitation.  I'm so deeply impressed and touched by your works.  It's absolutely clear to me that your brilliance transcends something that I've come to see as a sort of 'glass ceiling' – one that is close to the Heavens.  You are literally the first person I've ever met who has transcended that arbitrary barrier on human thought and insight.  You dance so gracefully above that glass plane.  It is both inspiring and extraordinarily awe-gasmic.  Your music is absolutely excellent . . . virtuosic wordsmithery . . . And your beauty is truly boundless and divine."
Jesse  ~  Jacksonville, FL
---